Welcome to our virtual booth!

MedAlliance, a Swiss based medical device company with manufacturing facilities in California, USA, has been dedicated to developing innovative drug-eluting balloons (DEBs) for patients suffering from life-threatening coronary and peripheral arterial disease. Using breakthrough proprietary technology, MedAlliance has found a unique solution to the challenge of controlled and sustained sirolimus release with SELUTION SLR™.
SELUTION SLR™ 018 PTA Balloon Catheter is a Drug-Eluting Balloon (DEB) catheter for Percutaneous Transluminal Angioplasty (PTA) procedures.
The coating of the SELUTION SLR DEB is formulated with sirolimus-loaded bioresorbable poly lactic-co-glycolic acid (PLGA) MicroReservoirs that allow for a sustained drug release. The Cell Adherent Technology (CAT™) coating, a phospholipid blend layer which contains the MicroReservoirs, is designed to prevent wash-off and facilitate absorption of the drug coated MicroReservoirs into the vessel wall.
The SELUTION SLR 018 PTA balloon catheter DEB is intended for use to dilate de novo or restenotic vascular lesions, for the purpose of improving limb perfusion and decreasing the incidence of restenosis.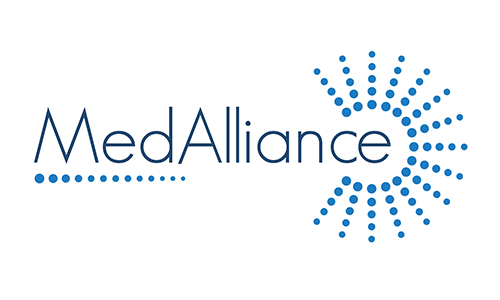 Address
M.A. Med Alliance SA, Rue de rive 5,
1260, Nyon, Switzerland
Tel: + 41 22 363 78 90
Email: info@medalliance.com